A project by Orbit Housing
The Springs
Apartment
Homes.
Pioneer in luxury apartments in Pakistan
A prestigious living lifestyle
The Springs Apartment Homes Lahore span over 86 Kanals of land, comprising of 5 blocks, where 50% area is dedicated for Center Courtyard along with Royal Club.
Whether you wish to live by yourself or you are looking for lucrative investment. Springs Apartment Homes is a perfect choice for you. An aesthetically build designer building with State-of-the-art Facilities combining with resort living lifestyle gives you a life time experience.
An escape home from the worries and hustle of life. Springs Apartment Homes refreshes you with its Prestigious Living Life Style. Enjoy with your family and friends in the lush green resort or energize in swimming, Sauna/Spa or Gym. How about a get together . . .
A safe investment with good ROI and perfect home for spending your Time in your home Country with your loved ones. Enjoy live like abroad concept with all the luxury in a safe and secure environment with hassle free maintenance of your apartment. Reach out at Royal. . .
If you wish to invest in a safe and secure place to multiply your investment, then Springs Apartment home has a perfect solution for your hard earn money. A concept of which Springs is Pioneer in Pakistan, it enjoys the luxury of providing top quality. . .
The Springs Apartment Homes provide best solution to our corporate clients and employees. No More Five-Star hotels and expensive living, as we have it all cover for you. Serviced apartments with club house facilities for residents only, to make it perfect choice for our. . .
It's just so similar to a project called "Iskandar" in Singapore. Features which attracted me were: Resort living . . .
The concept of this project is unique and his design is differentiating it from other projects it feels like . . .
I invested in springs due to 3 main reasons: Full security , All facilities under one roof ,Best place to live during vacations . . .
The quality of the project is good. The progress of development is going in a right Direction. The fascinating thing . . .
Springs is a project that gives you amazing lifestyle and peace of mind. I am really happy to have an apartment . . .
The place of dream, where you can fulfill your all desires under one Roof. The most attractive thing is that they offer . . .
This was not just finding a suitable property for my needs but also providing recommendations for . . .
My wife and I just in the finishing phase of our first investment with Orbit Housing Professionals and I have to say that . . .
Hi, my name is Kashif, from New York. I have purchased an apartment in The Springs Apartment Homes Lahore . . .
Springs Canal Road Lahore
Orbit Group has introduced a state of the art project on real estate arena which is a blend of Lahore heritage and modern life style. This unique project is based upon five blocks on a land of 86 Kanal situated at Canal Bank Road Near DHA EME. Spring Royal Club is equipped with all facilities.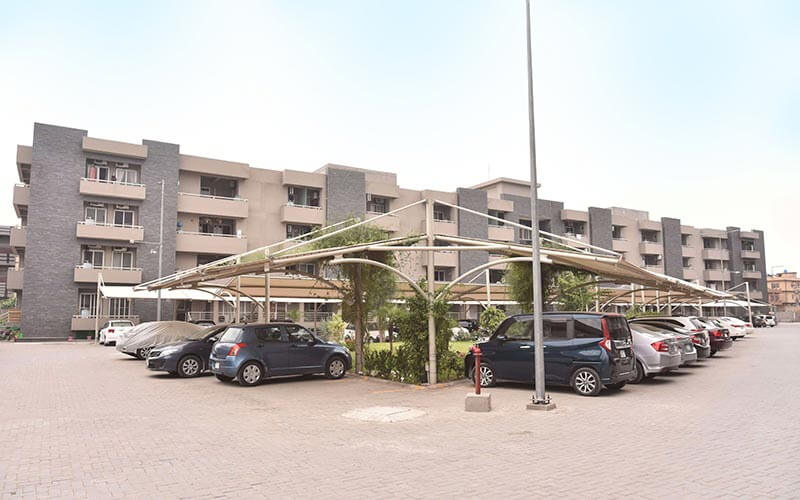 Springs Islamabad Expressway
The Springs Apartment Homes, Gangal west, Islamabad Expressway an apartment building project of 265 apartments. The project has been completed and handed over to customers in 2016. The project is fully functional with all facilities being well maintained by building management team.
The Springs Apartment Homes, Opposite Izmir Town,

Main Canal Road, Lahore, Pakistan.
Opening Hours: 10:00 AM - 08:00 PM